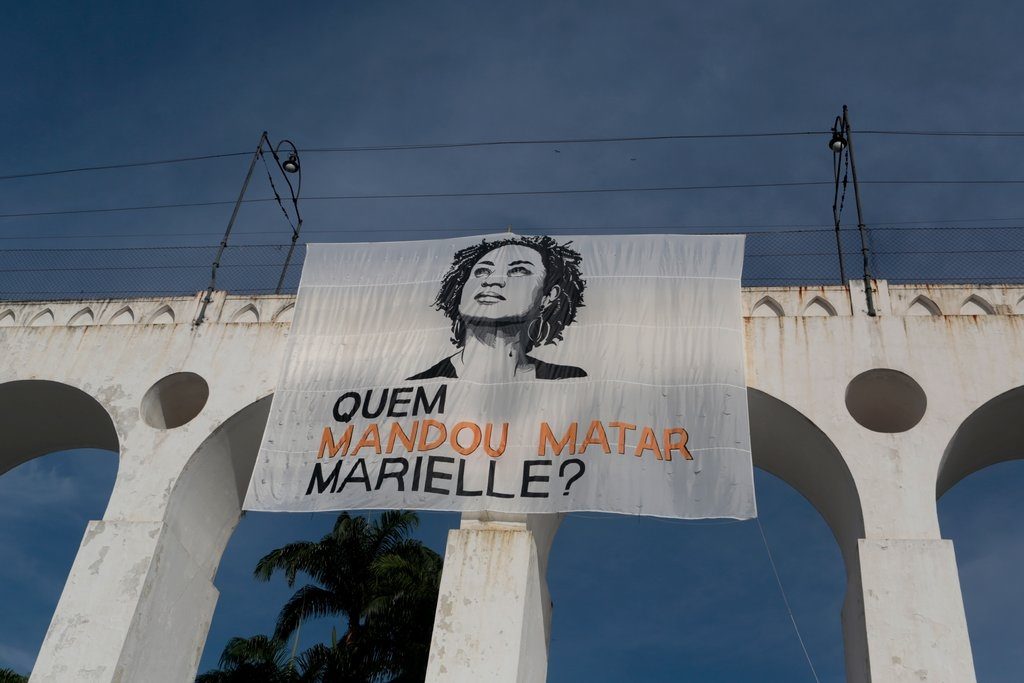 Just how deep do the connections between Brazil's paramilitary "death squads" and the government run?
The New York Times
Abr. 10, 2019
by Vanessa Barbara
Contributing Opinion Op-ed Writer
SÃO PAULO, Brazil — A little more than a year ago, a member of Rio de Janeiro's City Council was murdered with four shots to the head and neck. The councilwoman, Marielle Franco, was headed home from an event when a car pulled up and someone opened fire, killing her and her driver. It was obvious from the beginning that this was a premeditated, professional assassination. Ms. Franco was a black, feminist L.G.B.T. activist, a fierce human-rights defender who wasn't afraid to take on sensitive issues: the use of state violence in favelas, for instance, or the involvement of police and politicians in Rio's paramilitary groups.
There was finally a breakthrough in the case last month, when the state police arrested two suspects. Unsurprisingly enough, they were former military police officers. The alleged shooter, Ronnie Lessa, had retired from the force after being injured in a car-bomb attack; according to investigators, he then took a job as a contract killer and gun runner for one of the most powerful militias in Rio de Janeiro, called the Escritório do Crime, or Crime Bureau. The other suspect, Élcio Vieira de Queiroz, who might have acted as a getaway driver, had been expelled from the police force under suspicion of providing security for an illegal gambling house. (Both men deny involvement in the murders.)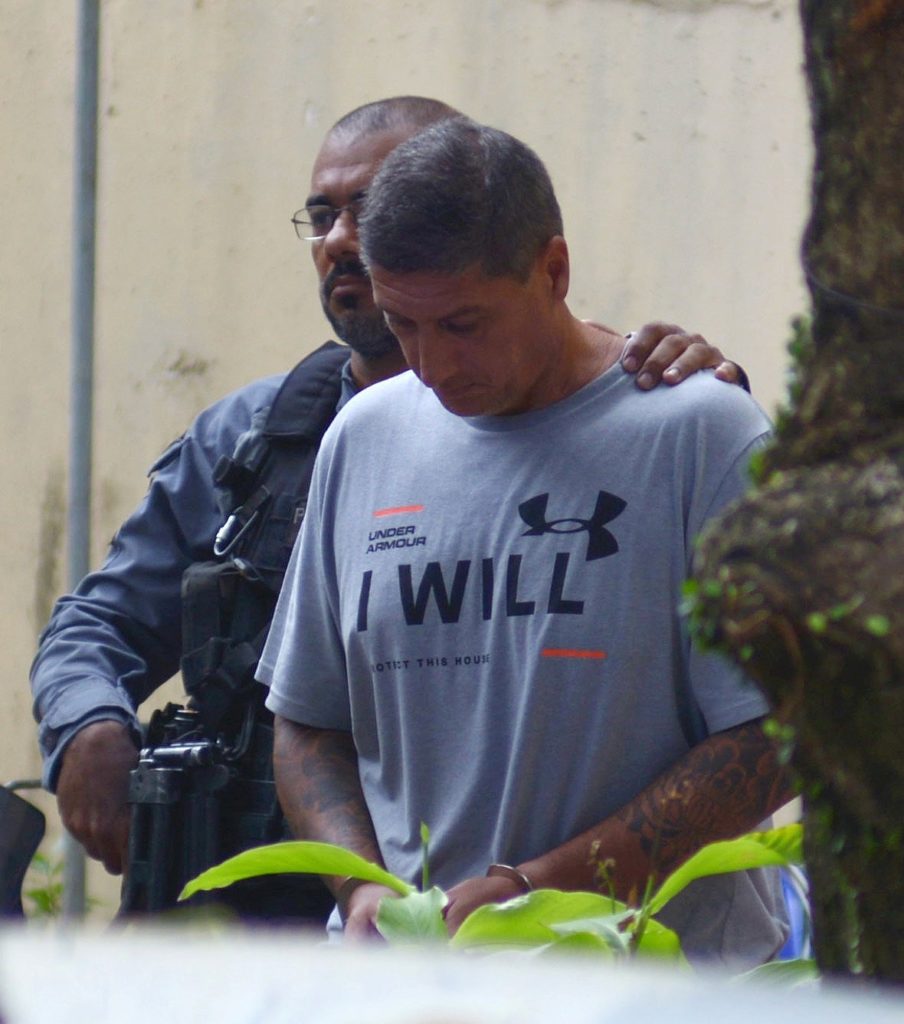 But who ordered the assassination? That's where things get messy. So messy that last year, the federal police began an inquiry into the local murder investigation, after allegations that it had been systematically obstructed by militia members, public officials and politicians. Last November, Brazil's public security minister at the time said that it's "more than a certainty" that powerful people are involved in the murder. Some say, half-jokingly, that it might be easier to pinpoint who is not involved.
By now the federal task force has searched the residences of a former state representative, a former civil policeman, a former federal agent and an active-duty federal police official. Even the current president of Brazil, Jair Bolsonaro, has come under public scrutiny for his ties to both of the suspects in the killing. He and Mr. Lessa were neighbors in a luxury seaside condominium in Rio de Janeiro, and his youngest son once dated Mr. Lessa's daughter. There is also a picture of Mr. Bolsonaro posing alongside Mr. Queiroz. (The president has denied knowing the men.)
But these could be just coincidences. More troubling is the outspoken sympathy of the president and his family for the paramilitaries.
The infamous "milícias," in their current form, were established in Rio de Janeiro's favelas in the late 1990s and early 2000s, under the pretext of protecting residents from drug traffickers. They are mainly formed of active-duty and retired police officers who assume control of the communities and extort money from ordinary citizens and shopkeepers. A 2013 academic reportconcluded that of the roughly 1,000 favelas in the city, 45 percent are controlled by militia organizations and 37 percent by drug gangs.
During his 27 years as a congressman, Jair Bolsonaro repeatedly supported death squads and militias. In 2003, he said, "As long as the state does not have the courage to adopt the death penalty, those death squads, in my opinion, are very welcome." In a 2008 interview, the future president of Brazil declared that the government should support militias and potentially legalize them, since they "offer security and in this way they can maintain order and discipline in their communities."
It runs in the family, apparently. Mr. Bolsonaro's eldest son, the senator Flávio Bolsonaro, was recently revealed to have connections to a former military police captain, Adriano Magalhães da Nóbrega, the purported head of the Crime Bureau. (The ex-police officer is now a fugitive from justice.) Both Mr. Nóbrega's mother and wife were employed for years in Flávio Bolsonaro's office when he was a Rio de Janeiro State lawmaker. In a news release, Senator Bolsonaro claimed that the women were hired by someone else and that he was the victim of a smear campaign. But he also praised Mr. Nóbrega twice in Rio's Legislative Assembly for his work as a police officer, awarding him the highest honor granted by the assembly — the Tiradentes Medal — while he was still in jail on a homicide conviction. (The murder victim was a favela resident who had just denounced crimes of torture and extortion allegedly committed by his police squad.) Incidentally, when Mr. Nóbrega was found guilty and sentenced to 19 years in prison, Jair Bolsonaro, too, came to his defense in the Congress, saying he was a "brilliant officer" and demanding a review of the conviction. (Mr. Nóbrega was eventually acquitted on appeal.)
In 2015, Flávio Bolsonaro was the only legislator to vote against the establishment of a parliamentary commission to investigate frauds in "autos de resistência"— killings on the part of the police that are reported as having occurred in self-defense. He argued that the investigation would put a "knife in the throat" of police officers, who already do not have legal security to carry out their work. In 2008, he spoke of the "happiness" of the people "residing in these communities, supposedly dominated by militiamen." Finally, last year, he was the only legislator to vote against awarding the Tiradentes Medal — that same honor he once gave to a purported militia leader — to Marielle Franco.
Which brings us back to her assassination. Bank records have showed a cash deposit of 100,000 reais (about $25,000) into the alleged shooter's account. Who ordered the crime? And why? How widespread is the influence of paramilitary gangs in Brazil's police force and politics?
Those questions are met with silence while the country remains one of the deadliest places for human rights defenders in the world. Many cases are never solved. Most of them seem to be quickly forgotten. The situation looks poised to get only worse, since our new president loathes the concept of human rights (in a 2016 tweet, he compared them to "manure") and welcomes the actions of death squads ("If it were up to me, they would have all the support," he told Congress in 2003).
It looks like there's no need to legalize militias in Brazil, after all. Today one might have the impression that paramilitary groups are not merely acting as a parallel state — they are the state.
---
Vanessa Barbara, a contributing opinion writer, is the editor of the literary website A Hortaliça and the author of two novels and two nonfiction books in Portuguese.

Imprimir