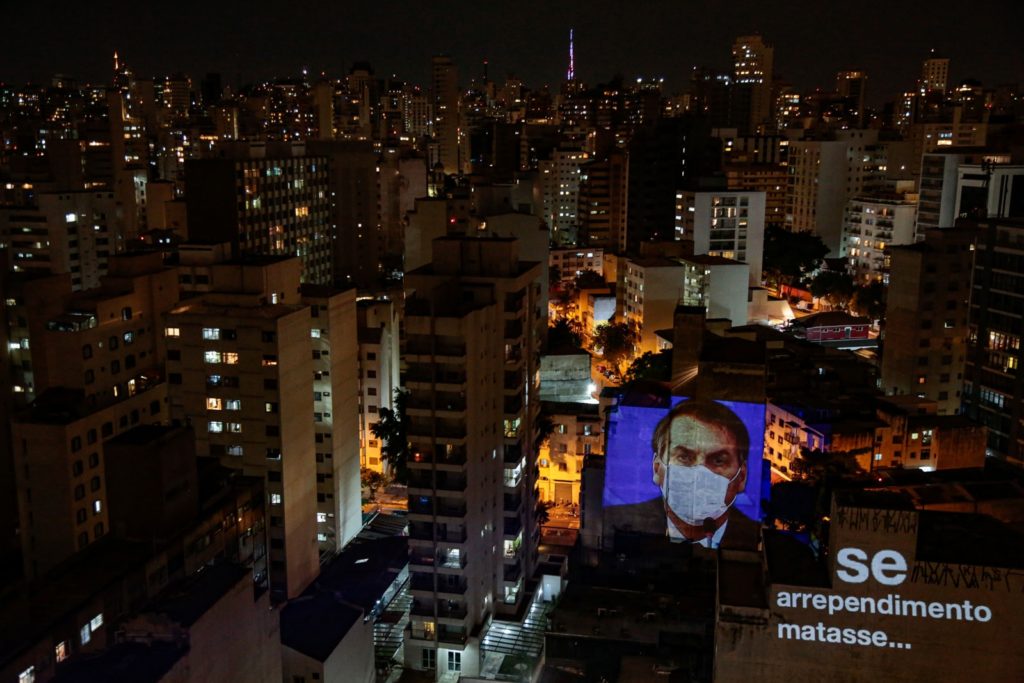 This running series of brief dispatches by New York Review writers will document the coronavirus outbreak with regular updates from around the world.
—The Editors
The New York Review of Books (Daily)
by Vanessa Barbara
March 20, 2020
SÃO PAULO, BRAZIL—Over the last week, a powerful virus has been circulating among the toddlers in my daughter's public nursery school. She spent two nights with a high fever and many others with a persistent cough that caused occasional vomiting. (She's twenty months old.) But this happened a few days before the coronavirus started to spread locally in Brazil, so her pediatrician guessed it was common flu or something similar. Besides, many schools here are registering a number of H1N1 and Influenza B cases, which are also possibilities. I was eventually infected, too. We didn't take any tests.
At that point, the country had registered two hundred confirmed cases of coronavirus and almost two thousand cases under suspicion. There was no countrywide confinement.
On Monday, when my husband went by the nursery school to deliver a sick note, the teacher casually mentioned that there were three confirmed coronavirus cases there. He immediately went home and broke the news. I was alarmed. My daughter apparently found the word funny and she couldn't stop repeating it: "Co-ona-visss! Co-ona-visss!" while running in circles in the living room. (She was feeling a lot better.)
To be completely sure, I called the school. They said those were only suspicious cases. We stayed home, as we've been doing for a while now. My husband went to work, wondering when he would be allowed to do his job remotely. (He's a tax inspector for the city hall.)
In Brazil, denial and confusion are the current official strategies to deal with the pandemic. President Jair Bolsonaro has been downplaying the crisis for weeks; he had called concern over the virus "oversized" and said that "other flus kill more than this." On March 15, the president joined a pro-government street rally in Brasília, ignoring medical recommendations of social distancing. He shook hands and took selfies with supporters. More than fifteen members of his recent delegation to Florida have now tested positive for the virus.
On Tuesday, against all better judgement, a few of my friends gathered to play volleyball as if nothing was happening. Meanwhile, health officials reported Brazil's first death from Covid-19. By then, the country already had three hundred confirmed cases. But we know these statistics are unreliable: almost no one is being tested for anything, after all.
On Wednesday, my friends decided to play volleyball again. Seriously. The death toll rose to four people, all of them from São Paulo. The mayor ordered the shutdown of all commercial establishments—including volleyball courts—with some exceptions such as supermarkets and drugstores. My husband was finally allowed to work from home. I had a low fever. My daughter seems to be recovering well.
On Thursday, I received the news that my daughter's best friend, from the nursery school, is also on the path to full recovery—we only don't know exactly from what. In Brazil, against the recommendations of the World Health Organization, only patients with severe symptoms of coronavirus are being tested. Streets are finally starting to empty out a bit. Death toll: seven.
It seems that the denial phase is almost over. Now we can concentrate on isolating ourselves with confusion as company.